May 2020- May 2021
In October of 2016 I broke down the future of Marvel movies and my predictions for what then was Phase 3. I was right about some things, wrong about others. But now at Comic-Con 2019, Marvel Studios announced their Phase 4 slate of films and Disney+ shows (Disney's new streaming service, coming November 12th). Unlike the Netflix-Marvel shows like Daredevil and Jessica Jones, the Disney+ shows will tie into the movie universe, making all of our wallets bemoan. 
If you want to know all you have to look forward to for the next few years in the Marvel Cinematic Universe, aka MCU (Phase 4 will cover 2020 to 2022 with ten projects in all), then I've done the research so you don't have to. This is part one of two, covering the three films and two Disney+ show that will take us from May 2020 to early spring 2021. 
Black Widow
May 1, 2020

Directed by Cate Shortland 

Starring Scarlett Johansson as Natasha Romanoff/Black Widow, Rachel Weisz as Melina, Florence Pugh as Yelena, David Harbour as Alexei Shostakov aka The Red Guardian, and

O-T Fagbenle as Mason/The Taskmaster

.
Black Widow's first solo movie and the MCU's second female solo film will be a prequel, one of the MCU's only. It will cover Natasha's past, including what happened in Budapest, and the Red Room/ Black Widow Program, which we got glimpses of in Avengers: Age of Ultron. 
It looks like Natasha will be facing off against several villains. O-T Fagbenle's Taskmaster has the power to completely replicate anything he sees, so if he's fighting Natasha, he would be able to do every move she does, like she's looking in a mirror. This leaves plenty of room for exciting action sequences. It was also confirmed that there will be a romance between the two of them, which…. whatever. 
Rachel Weisz's role is Melina, and in the comics, Melina is also known as "The Iron Maiden," a fellow graduate of the red room program who never is able to match Natasha and is overcome with jealousy. Weisz said in the panel that Melina goes through scientific experimentation in this film, giving her advanced powers that will make her a formidable foe to Nat. 
David Harbor is playing The Red Guardian, who is best known for being the Soviet Union's counterpart to Captain America. Since Nat has such a good relationship with Steve Rodgers Captain America, there could be a lot of potential here to see her play with a similar dynamic with someone who represents her home country. 
Florence Pugh rounds out the cast as Yelena, who in the comics was a fellow Black Widow. Some fans think Yelena might take over the Black Widow mantle and take Natasha's place. She's a prime antihero candidate, and could possibly take a surrogate daughter kind of role for Natasha. 
While I want to be supportive of this film, it feels like too little too late. Johansson has waited patiently for ten years in the MCU, and she certainly deserves this, but the character has been so maligned for the past few films, and frankly, nothing here screams "unique!" I think going back to her roots will take us to femme-fatale Black Widow, like we saw in Iron Man 2, and I think that's the worse version of the character. I don't want to go back to that Black Widow, and despite the much more female-centric lense this one will be framing her in with a female director and Johansson in a much more powerful creative control, I'm sick of hot Russian spy action (I saw a good chunk of Red Sparrow through other passenger's TVs on an airplane). Natasha has, despite her malignment, become a much more interesting character as of late, and this just feels like a regression. But I'll try to stay optimistic. Having a prequel set the stage for Phase 4 seems like an odd choice, but it does fit in with the overall pulpier and riskier tone this slate of movies promises.
The Falcon and the Winter Soldier Show
Fall 2020 (unspecified date). Filming begins this October.

6 hour-long episodes

Malcolm Spellman (Empire) is the showrunner and all episodes are directed by Karl Skolang (Vikings). 

Starring Anthony Mackie as Sam Wilson/The Falcon, Sebastian Stan as Bucky Barns/ The Winter Soldier, Daniel Brühl as Baron Zemo, and Emily VanCamp as Sharon Carter. 
The show picks up soon after the events of Endgame, and presumably will follow Sam Wilson taking up the mantle of Captain America, and Bucky, just, I don't know, nagging him? I'm not a Bucky fan. Mackie is incredibly charismatic and he and Stan have good chemistry. It should be a fun romp and maybe be reminiscent of Captain America: The Winter Soldier. It doesn't seem to, like the other shows, tie directly into any upcoming movies. If it doesn't feel necessary to watch in order to understand the movies, then this might not be compelling enough to get Marvel fans to subscribe to Disney+, in which case it seems like a poor choice to be the first Marvel show on the streaming service. 
The Eternals
November 6, 2020

Directed by Chloe Zhao

Starring Angelina Jolie, Salma Hayek, Richard Madden, Kumail Nanjiani, Brian Tyree Henry, Lia Mchugh, Lauren Ridloff, and Don Lee. 
The Eternals is a relatively unknown property, but that hasn't stopped Marvel from making bank before! This film's biggest hurdle will be convincing moviegoers to be interested in something they've probably never heard about. Let me help Marvel out a bit then by giving you some backstory.
In the comics, the Celestials created the immortal race known as the Eternals. The celestials were briefly introduced into the MCU in Guardians of the Galaxy 2, where Ego (Kurt Russel), aka Peter Quill/Starlord's father, was one of them. Think of them as similar to the Titans in Greek mythology, with the Eternals then being the pantheon of gods. 
In this film, the Eternals have been on Earth for thousands of years already, masquerading as humans. The movie will probably focus on the Eternals' family-like dynamic and show them acting throughout history. 
All of the Eternals are immortal, have super strength, teleportation, telepathy, can fly, can shoot lasers from hands and eyes, and can make force fields. They're powered by celestial energy, and if they run out of celestial energy, they become weakened. 
Salma Hayek will play Ajak, leader of the Eternals, and in the comics, Ajak is a man, making this a gender-bent role. Angelina Jolie will play Thena, who has ties to ancient Greece (get it, Thena, Athena?). Richard Madden will play Ikaris. Kumail Nanjiani is Kingo, a samurai swordsman turned Japanese superstar. Expect this to change, as Nanjiani is Pakistani. Brian Tyree Henry will play Phastos, an engineer and tech expert. Don Lee is playing Gilgamesh. Gilgamesh is known for meddling in human affairs and could be an anti-hero or villain. 12-year-old Lia Mchugh is Sprite, another gender-bent character. As an eternal child, Sprite is a prankster inspired by Puck from A Midsummer Night's Dream. Finally, Lauren Ridloff rounds out the cast as McCary, another gender-bent character. Ridloff is deaf and the character will become so too, making McCary the MCU's first deaf superhero (Hawkeye is deaf in the comics but not in the MCU). 
I'm unsure as to how these immortal gods will change up the MCU as we've known up to this point, but at least we know Marvel's penchant for star-studded casts won't change!
Shang-Chi and the Legend of the Ten Rings
February 12, 2021

Directed by Destin Daniel Cretton (

Short Term 12

– such a great film!!!!)

Starring Simu Liu as Shang-Chi, Tony Leung as the Mandarin, and Awkwafina in an unknown role. 
China is a huge box-office market, the second biggest in the world behind the U.S. Shang-Chi is not only Marvel's first Asian superhero, but also the studio's first real effort to please Asian audiences. So far, though, it looks like there may be some problems. 
Shang-Chi is the hero son of villain Fu Manchu, who in the comics was a horribly racist stereotype and has a rough history. So the rumor is that in the film Shang-Chi will be the son of Tony Leung's Mandarin instead (the real Mandarin, not the one from Iron Man 3). This already sets up a great dynamic- a superhero son breaking away from his supervillain dad. But here's the catch: Tony Leung is a Chinese legend and incredibly respected action hero, and he's the villain. Meanwhile, his hero son moves to America, making him Chinese-American (and Simu Liu, the actor, is Chinese-Canadian, his family having moved from China to Canada). In other words, the Chinese person that moves to the west is the hero, while the one who stays in China is the villain. As there are already sensitivities in China about Chinese people moving to America for better lives and education, this casting would seem to further this divide. Along with Awkwafina, who is American, and the director, who is American, all of the major players in this movie except the actor playing the villain are from the West. 
It's a strange decision to cast Simu Liu, an unknown, as the hero when Marvel could have cast an actor from China's film industry, who might still be an unknown to American audiences but would help bridge this divide. However, Liu is a great choice in other respects. He used to be a stuntman, ensuring some great action sequences, and has a great underdog story. He began campaigning for the role in 2014, tweeting Marvel multiple times since then asking for more Asian representation and offering himself up for a role. Shang Chi is a master martial artist and is in-tuned with his chi and his body, and doesn't have a ton of other definable powers. I'm looking forward to seeing what Liu will bring to the role and how he does with the dramatic parts. 
Also cast is Awkwafina, who is on a major hot streak right now following her roles in Ocean's 8 and Crazy Rich Asians with The Farewell. She could be playing Shang-Chi's half-sister, Fah Lo Suee, or perhaps a love interest. 
The Ten Rings in the title refers to the terrorist group that kidnapped Tony Stark in the first Iron Man film, and have been alluded to in a few movies since. However, I expect this movie to move away from the terrorist angle and more into the "villainy" angle. The Ten Rings also refer to ten rings that the Mandarin wears, made out of alien tech and each having a different power. Sounds a little familiar… Infinity Stones, anyone? Despite some familiar tropes, I hope Shang-Chi and the Legend of the Ten Rings will break new ground for Marvel, not only in representation but also in storytelling and filmmaking. 
WandaVision Show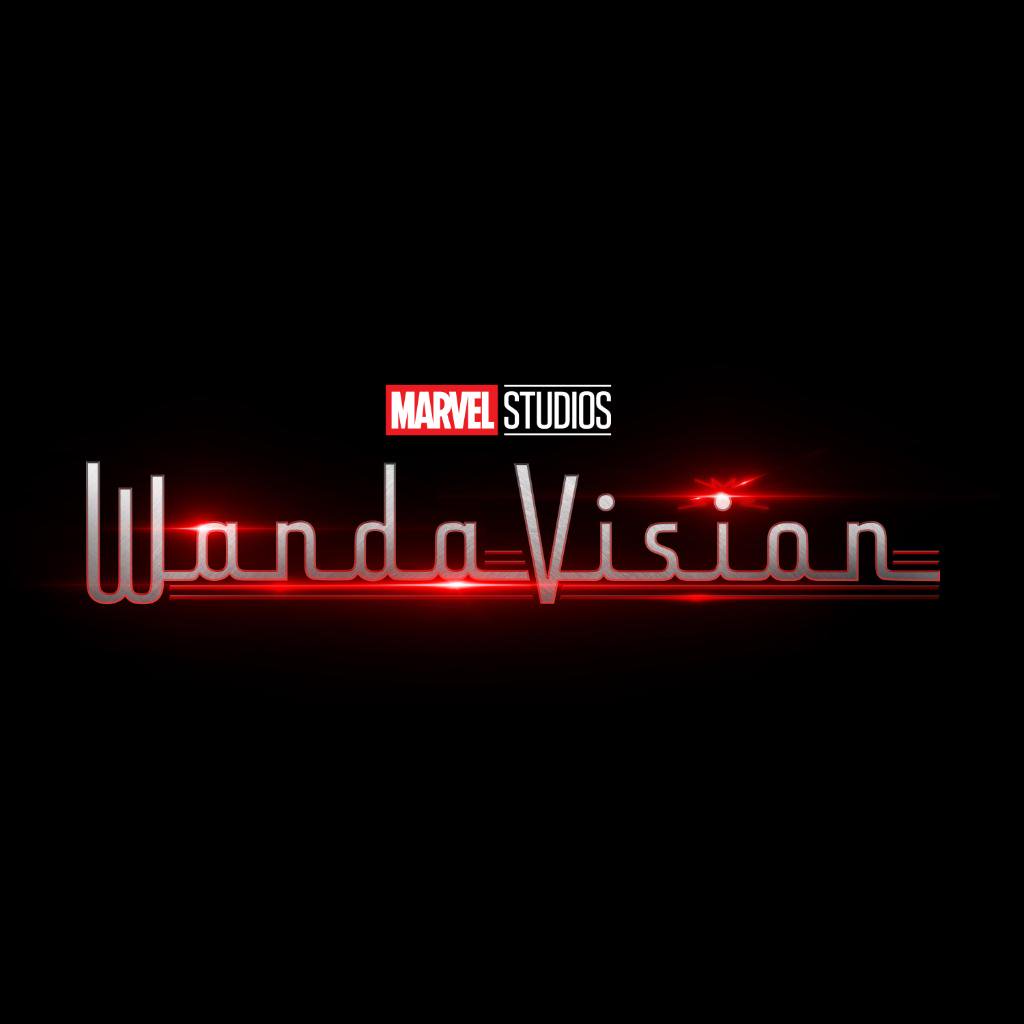 Spring 2021

6-8 episodes, the whole series will be 6 hours long. 

Jac Schaeffer will be showrunner. Schaeffer is the screenwriter for the Black Widow movie and will write the pilot for

WandaVision

. 

Starring Elizabeth Olson as Scarlet Witch/Wanda Maximoff, Paul Bettany as Vision, and Teyonah Parris as Monica Rambeau
WandaVision will focus on the relationship between Wanda and Vision, which has been growing slowly throughout several movies but has a deep comic book history. In the comics, Wanda and Vision are a married couple, and Wanda creates for them out of her magic two children, Wiccan and Speed. Wiccan and Speed eventually join the Young Avengers team and are joined by Cassie Lang (Antman's daughter, already introduced into the MCU) and Kate Bishop, who will be introduced in the Hawkeye miniseries. If the show introduces the two, we could be gearing up for a Young Avengers show or movie.
The biggest mystery in the show is the role of Monica Rambeau in all of it. Monica was introduced in Captain Marvel as the adorable daughter of Maria Rambeau (Carol's best friend). Teyonah Parris will play her as an adult, who in the comics takes up the mantle of Captain Marvel. I can't imagine she will be the same here though, so maybe she's working for SHIELD? Or is doing some other kind of work that has her learning about/teaming up with Wanda and Vision? Or she could be her own fully-fledged hero, like she becomes in the comics under the name Photon.  
This show will take us straight to Doctor Strange and the Multiverse of Madness in May of 2021 and to the final part of the Phase 4 slate, which I'll be covering next week.