Meet Ruth Bader Ginsburg, Supreme Court Justice and internet meme: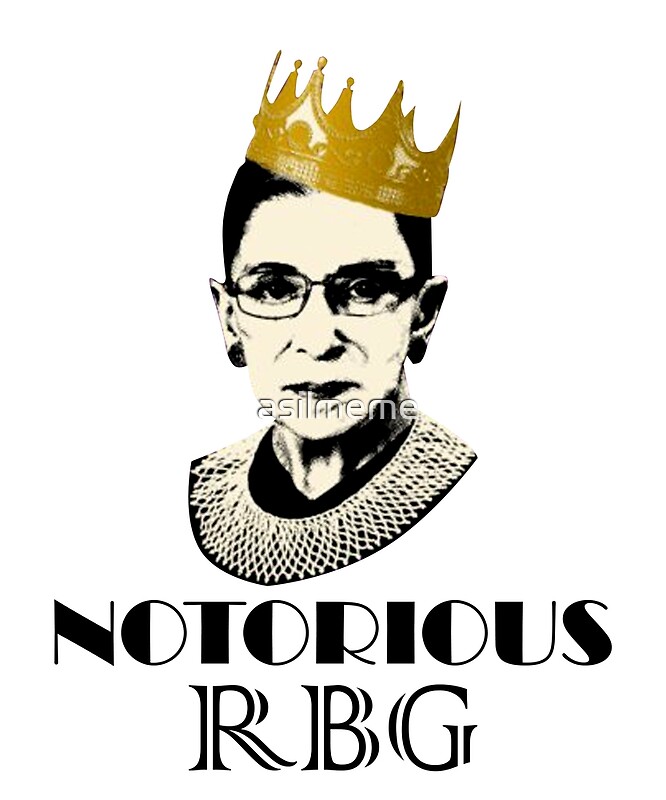 Many in the larger public can recognize her face, but not the extent and influence of her work. The documentary RBG is here to change that. This sleek doc has interviews with Ginsburg's friends, children, fellow lawyers, President Clinton, and Ruth herself. It also has plenty of promo-ready clips of her watching Kate McKinnon's impression of her on SNL (she likes it), working out (I wish I could do 25 pushups), and admiring her own nickname, "Notorious RBG."
It's an entertaining look at the life of a powerhouse who is more known for keeping quiet and thinking than yelling. It also makes good use of its interview subjects in illuminating the legal genius behind her strategy in the 1970s to make a legal and moral foundation for ending sex discrimination. This film gives a mini-class in legal activism, and how long-term vision and strategy is necessary to change minds and hearts. So while watching Ginsburg is fun, hearing her speak is even more powerful. The sheer force and precision behind her words remind us all that screaming matches can never stand up to the power of well-wielded language.
The documentary also touches on Ginsburg's personal life, particularly her beautiful romance to her husband Martin. Martin Ginsburg was a man ahead of his time, supporting his wife completely in her work and unashamed to take on roles typically associated with housewives. It was a mutual partnership that led both to have successful careers and make a mark on American history.
One thing I also really enjoyed in the film was the discussion about the friendship between Ginsburg and Justice Scalia. They were on opposite sides of the political spectrum, and would consistently vote against one another, yet had a sweet friendship. This example of personal relationships across political lines shows they are possible and necessary. While the film tries to speak to the Trump presidency, this seems like the most timely thing about it, showing the need to make relationships outside of one's bubble.
If you know much at all about Ruth Bader Ginsburg, then this documentary will not reveal much of anything new except give you more time with the icon. It provides a summary, not a revelation, about her life. It is a little repetitive in the points it hits and refuses to criticise its subject in any way.
But for someone who did not know much about Ruth Bader Ginsburg, this was the perfect introduction to her and her enormous body of work and influence. I walked out not only wanting a "Notorious RBG" mug, but also with hope. Hope that individuals can change the world. Hope that institutions can be changed by smart people with vision. Hope that people across political lines can put aside their differences and have relationships. Hope that one day I will find a man as good as Martin D. Ginsburg. So not only is it a film that depicts a real-life superhero, but it leaves its viewers with the feeling a superhero film should give you.
-Madeleine D